West Bengal Swasthya Sathi health scheme | Verify your URN | Check your name online |Register and avail medical facility up to 5lakhs per year…
The state of West Bengal well known for extending hospitality to its citizens and one of their well-known schemes is Swasthya Sathi.
This scheme started in 2016. The aim is to provide medical and health benefits to all the citizens of West Bengal and allowing a 5 lac per annum health package for each family.
Though the families which already have health insurance under the government through jobs or assurance schemes will not be a part of it.
In this health and medical scheme, the West Bengal government ensures to provide all insurance money to the beneficiary and the beneficiary has to pay nothing to this cause.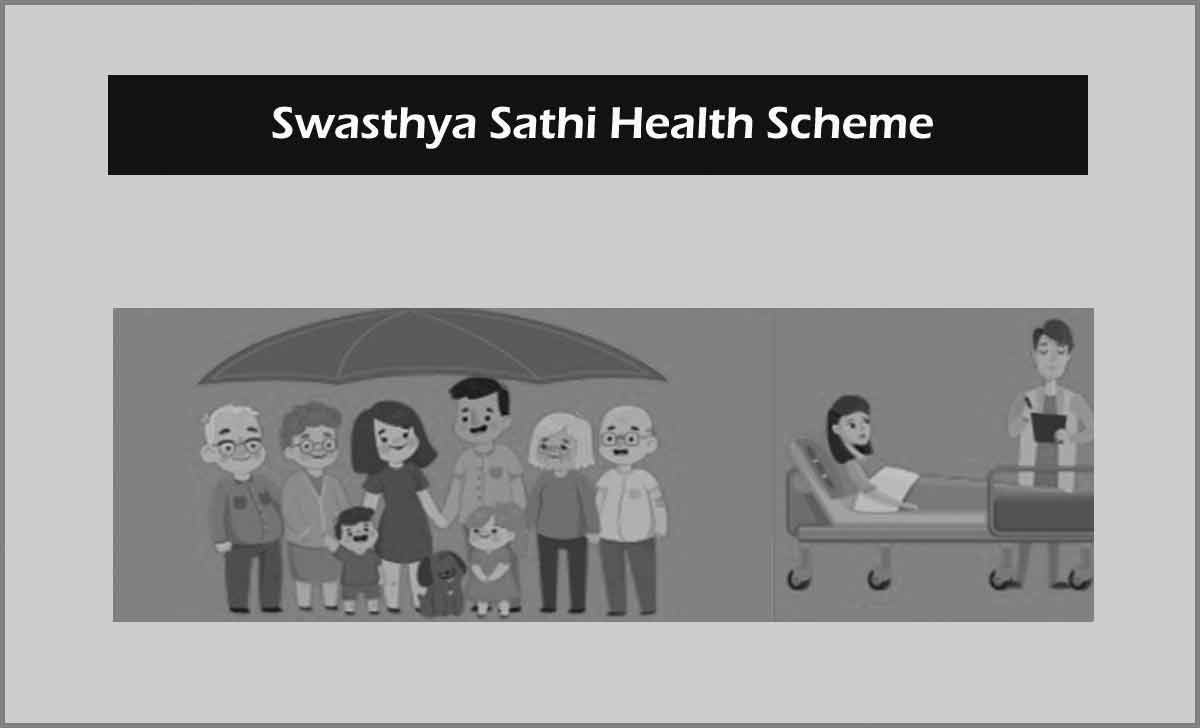 In this article, 99employee provides detailed info about this scheme. You may check how to login to your account and how to find your name and complete URN verification as well.
| | |
| --- | --- |
| Name of the Scheme | Swasthya Sathi |
| State | West Bengal |
| Department | West Bengal Health and Family Welfare (WBHFW) |
| Scheme Vision | Provides health care coverage with the aim of universal health protection for every resident up to Rs. 5 lakh per year |
| 24/7 Helpline Number | 18003455384 |
Swasthya Sathi Scheme Features
Before you register for this platform you need to be well aware of the different features that can help you benefit from the schemes and services it would provide.
Each family in West Bengal eligible to receive health package of 5 lakhs per annum
Will receive the first 1.5 lakhs in normal and the rest 1.5 to 5 lakhs will be in assurance insurance scheme
They have introduced new card system to avoid paper and cash based Insurance
If a family has dependents then they are also eligible for the insurance even if they have health issues
The insurance is also eligible for citizens who have pre existing diseases and conditions
How to register for Swasthya Sathi Smart Card
Swasthya Sathi card is the paperless and cashless version created that is provided to each family. This Swasthya Sathi card is provided only for a whole family, while it registers all the details of each family member along with their ID, photographs during the time of registration through offline.
If you want to register your whole for this Swasthya Sathi card then you need to make an offline appointment at the nearest community center to get yourself and your family enrolled for this scheme.
Each Swasthya Sathi card will associates with one account which uses a registered mobile number that will receive the login details for the account that you can use for further use of this scheme.
Once you have received your login details, you will need to access your account and login to scheme account to understand more about this scheme and benefits you can receive depending on your needs.
Swasthya Sathi Login
Open the portal swasthyasathi.gov.in
Click on the Login button present on the top right corner
Open login page where you have to enter your username and password
Click on the login button and now you will log into your account.
Before you receive your Swasthya Sathi card, you need to check if your registration completed properly and to do so you can find your name in the database.
Find Your Name in Swasthya Sathi Registered Database
Open the Find Your Name page from here https://data.swasthyasathi.gov.in/SSDataSearchLogin.aspx
Enter your name and select from the option find a name for yourself or others
Click on the submit
If you see that your name registered then you can apply to get your card online.
The next step to complete your account verification is to proceed with URN verification. This is a number that you will receive with your registration and you can verify it as shown in the below process.
Swasthya Sathi URN Verification
Open URN verification page from https://helpline.swasthyasathi.gov.in/SearchURN.aspx
Select state as West Bengal,
select the district
Enter URN number
Click on the submit button and your URN number may verified.
Swasthya Sathi Hospital List
The helpline page has a list of all active hospital lists that you can access from here https://helpline.swasthyasathi.gov.in/ssHospitalDdetails.aspx. You can filter the hospital list by selecting state, district, hospital type and hospital grade.
Swasthya Sathi App
In order to provide quick assistance to all the citizens, Swasthya Sathi android created. This application has the same features to help provide all benefits of this scheme on your android smartphone. Download app now from the Google play store.
What is Swasthya Sathi helpline number?
In order to ensure 24/7 services to the citizens of West Bengal, the Swasthya Sathi helpline number is available 24/7 for citizens to call at their helpline number which is 18003455384.
Where can i find Swasthya Sathi Package List?
Depending on the grade and the procedure, you will find a different package list. You can access this from the Swasthya Sathi package checking search page from tms.swasthyasathi.gov.in/portal/SSPPackage.asp
Is WB Sathi scheme applicable for Teachers?
This scheme Swasthya Sathi creates for families across West Bengal. There is no separate scheme or points for teachers or any other professions. If the teachers from the government are not a part of sponsored scheme or insurance and Assurance insurance, then only they are eligible for this scheme.
Who is eligible for the Swasthya Sathi scheme?
All the families across West Bengal are eligible for the Swasthya Sathi scheme. Only those who already sponsored scheme or insurance from the government or those who have Assurance insurance are not eligible.
How to get Sathi Scheme Details in Bengali
The Swasthya Sathi scheme details page can access from swasthyasathi.gov.in/AboutScheme. You can change the language to Bengal from the Select Language option from the top.
Is their any Recruitment in Swasthya Sathi?
The West Bengal health and family welfare department manages the recruitment for Swasthya Sathi. You can find any new recruitments from their official career website wbhealth.gov.in/pages/career.