Login to DBT Agriculture and apply benefit transfer scheme online, Check Bihar Krishi status at the time. Find contact of concerned DBT Agriculture Bihar सेल मुख्यालय स्तर संपर्क सूत्र…
Bihar, well known for its Agriculture and land cultivation, is one of the reasons why Government of Bihar initiates the DBT Agriculture Portal for every Krishi (Farmer) in Bihar.
Krishi stands for farmers who can now register on this portal for free to avail different benefits under a lot of vivid agriculture and land schemes that Agriculture Department of Bihar has developed.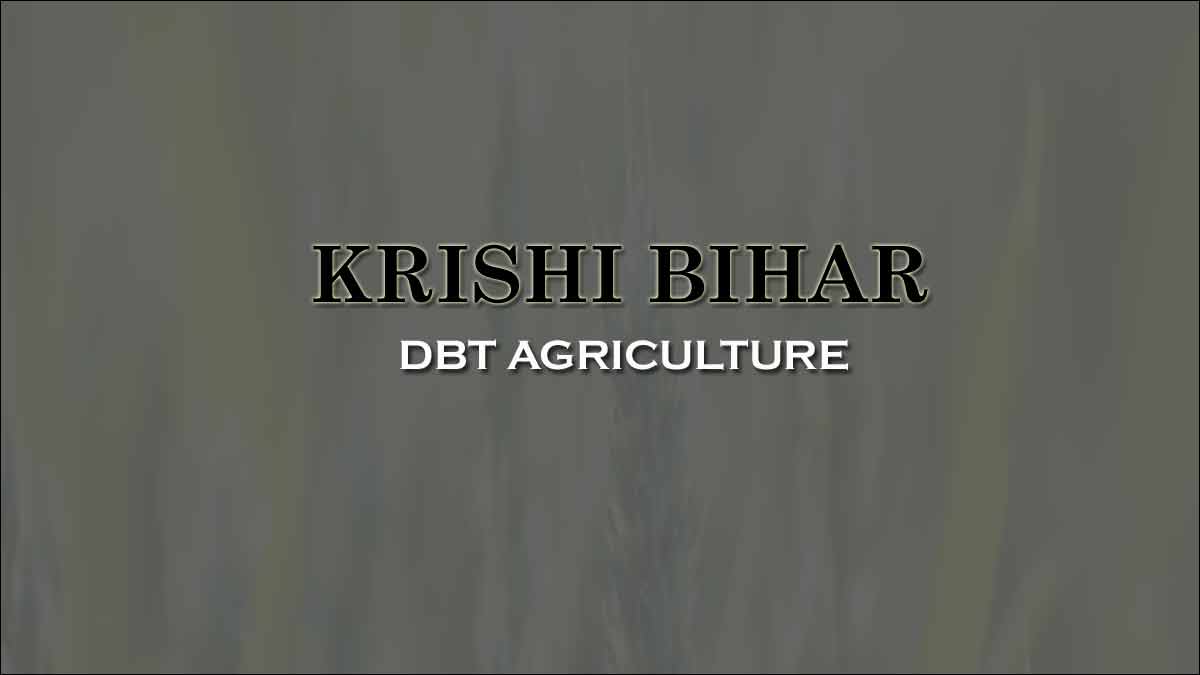 So if you are a farmer in Bihar who wants to understand more about these schemes and register through the Bihar farmer registration portal for DBT then you can follow the below article.
DBT Agriculture Bihar
DBT Agriculture stands for Direct Benefit Transfer, Agriculture Department, Government of Bihar which aims to provide all the farmers across Bihar in different districts aware of the schemes and policies relating to farming and how they apply to them as well. As of now more than 1,67,56,016+ farmers have already registered with the DBT Farmers portal online.
There are a lot of various schemes and applications that Krishi Bihar (farmers) can apply through DBT agriculture platform.
Agriculture Input Grant Scheme
Warehouse construction application
Prime Minister Kisan Samman Nidhi Scheme
Seed grant application
Agricultural Mechanization Scheme
Diesel subsidy rabi
Water life greenery
Agricultural Input Grant Rabi April (19-20)
You have to note that all online applications for schemes allowed from 9 AM to 6 PM everyday.
Krishi Bihar Registration
If you are a farmer/ Krishi in Bihar then you can follow the below process which will help you get a general idea of registration process for schemes and for others the process would remain the same.
Open the Bihar Agriculture Department website from here dbtagriculture.bihar.gov.in
Hover to पंजीकरण (register) button from top menu
Click on पंजीकरण करें and it will redirect you to registration page
Now you have to choose authentication type select IRIS
Scan your eyes and enter your Aadhaar card details and click on start capture
Click on authenticate button and next you will receive an OTP to your registered mobile number
Enter OTP, and then you will redirect to Bihar farmer details filling page to fill all your details
Once details filled, click on submit button to create your account and you will receive password on register mobile number.
How to search for Krishi Bihar Registration Details

If you have already register your account with Bihar DBT Farmers portal then go to search page from https://dbtagriculture.bihar.gov.in/Search.aspx. Select either Registration ID, Aadhaar Number or Mobile Number and then click on search to find your details.

How to check Bihar DBT Farmers Acknowledgement?

If you want to download the DBT farmers account registration then you need to go to acknowledgement from https://dbtagriculture.bihar.gov.in/ApplicantPrintPage.aspx. Select either from Registration Acknowledgement and Application Acknowledgement. Enter the asked details. Click on the search button for the respective option to get your acknowledgement and you can download it.