Find the type of SJC ERP type of accounts along with new registration, login, and reset password for student account portal…
St. Joseph's College a pioneer of higher education in Southern India, and well known by its abbreviation SJC. It provides higher education from graduation to post and diploma as well where students can seek their selected forms of classes.
As the world has advanced with online web works, even SJC has now developed new portal and created their own Enterprise Resource Planning platform where students and admins can access it to do their needful. Though this article will focus mostly on the SJC ERP Portal and how students from this college can use it for different purposes.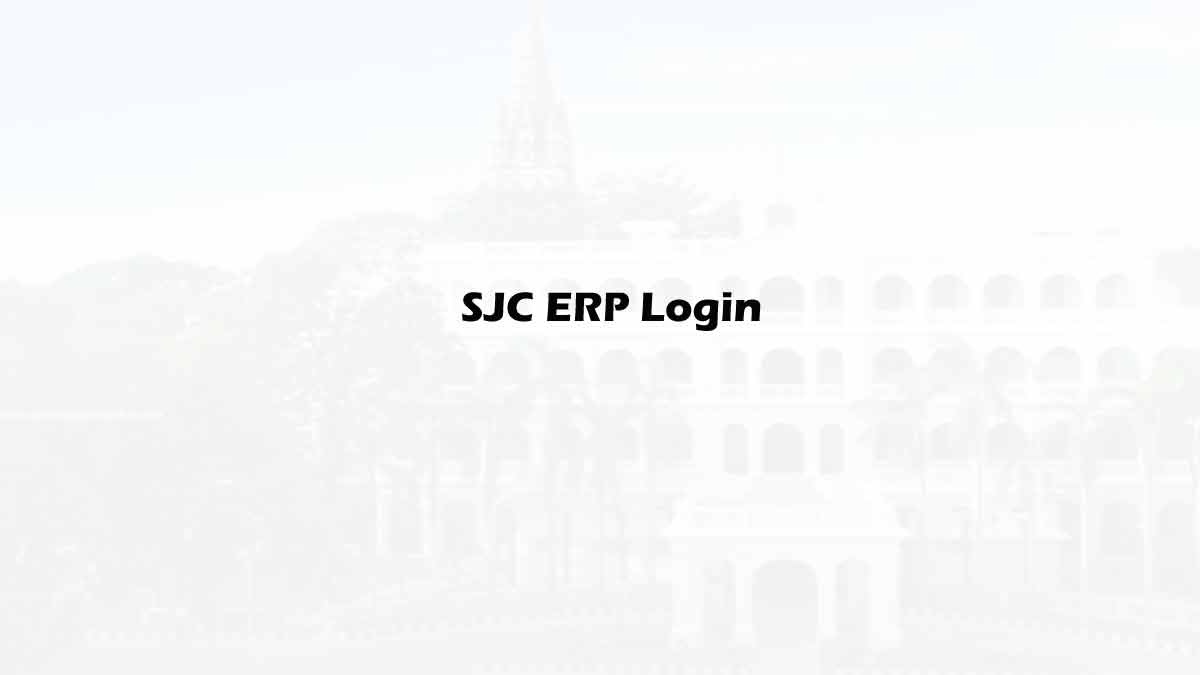 Types of SJC ERP Accounts
Before we head into the account creation and ERP login process, let's learn that there are different type of accounts that you can choose from depending on yourself.
Administrator
Faculty
PhD
Student
Parent
How to Create SJC ERP Student Account
The process for creating your profile remains the same, while we focus more on students in this process below, Once you successfully apply and get admitted into the college
Then you will receive the account user id and password on your email id
This is simply how you can get your SJC ERP student account.
SJC ERP Login
Anyone can follow the instructions below if they want to learn the process.
Go to the SJC student portal from here studerp.sjctni.edu/StudERP/login
Enter your register number and password
Click on the login button
Sometimes it might get difficult when your password is wrong or you might have forgotten it right. Follow the steps mentioned below to simply reset your password to a new one.
How to Reset SJC ERP Password
Open SJC student login portal and click on the forgot password option
Enter the details asked like your Register Number, Date of Birth, Aadhaar card number
Next enter the captcha code and click on get password
Your new password may sent to your registered mobile number and email address.
Do I need ERP access for SJC online payment?
No, you may directly make the payment from their online payments portal where it will redirect to bank portal.
How to create an SJC ERP parent login account?
Parent accounts cannot create like any other by themselves but should request to administrator's office and the details may sent over.