Detail information on Pocket HRMS, it's deployment, training, features and also know Pocket HRMS services, integrals and how chatbot useful…
Pocket HRMS was previously known as pocket HCM which is a cloud based payroll and human capital management solution. It is a combination of cloud and mobility which automates the payroll process and ensures error free and hassle free payroll processing.
The calculation of tax and other deductions is through Human Resource Management System and does comply with most of the HR works through the designated tools. Pocket HRMS does offer 15 days free trials for the companies who can't afford their own HRMS service and does give access to multiple devices. The simplified features for day to day activity has been possible with HRMS login and reduced the possibility of error.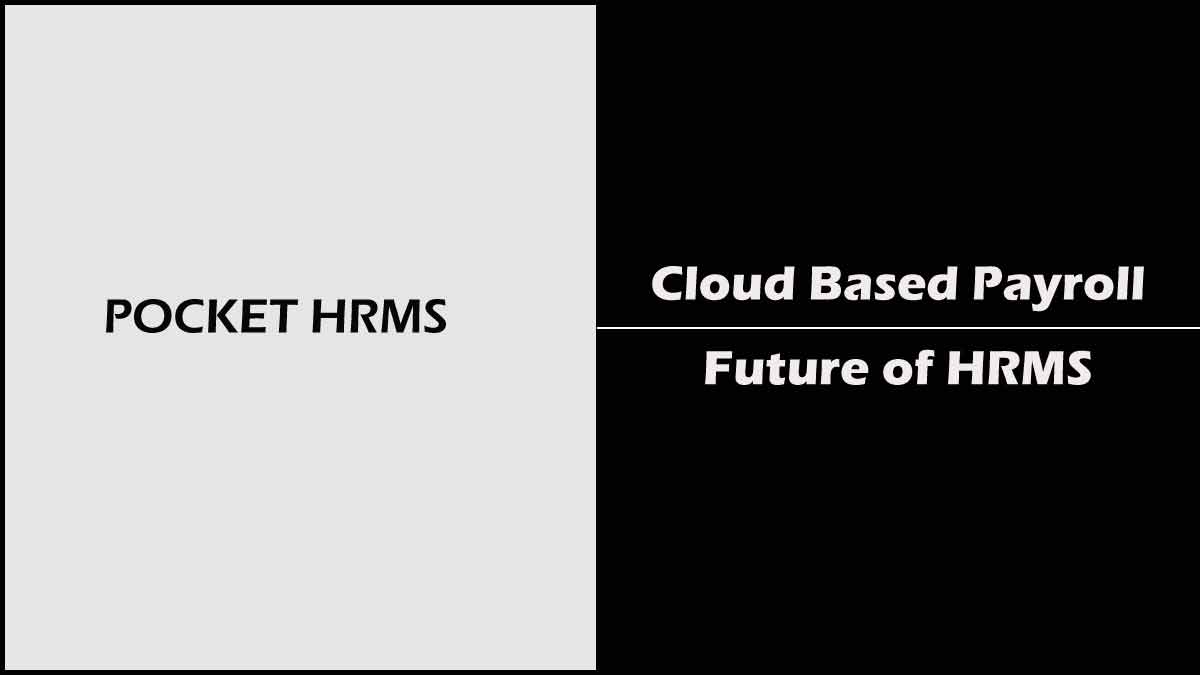 | | |
| --- | --- |
| Service | Payroll & HR Management Software Provider |
| Web Address | pockethrms.com |
| Headquarters | Mumbai |
| SMS code to 56767 | SAGE |
| Email Address | sales at sagesoftware. co.in |
| Contact Number | 18001024951 or 02267687872 |
Pocket HRMS Deployment and Training
Here is a list of platforms on which the HRMS can be deployed along with the type of training provided which can be used for a day to day activity.
Cloud SaaS and web based technology
Desktop Windows
Mobile Android
In person training for registered company
Webinars to understand the series
Full documentation for future use
Features of Pocket HRMS
The primary feature of Pocket HRMS, to retrieve the HR and here are some important points that will cover in the basics of these systems.
Human Resource Automation
Intelligent and automated time tracking of employees and staff
Access to HRMS around the clock for services
Biometric integration to secure the HRMS
AI powered chatbot with predefined successfully answers
Self-service portal for employee and admin
Cloud based SaaS integration for platform
Real time reporting
Personalized and interactive UI program
Statutory compliance
Integration with WhatsApp to receive updates
Pocket HRMS Services
There are multiple services provided by Pocket HRMS that make your usual work easily done through an automated process. The time saving and quick of data along with easily viewing the records of employees possible with HRMS. The leave tracking and the days to count for salary will be through HRMS and that makes it easier for the generating the pay slip for an employee.
Mobile Workforce Management
The HRMS brings a quicker manager for the data management and brings the tools to prove the most out of their data. The platform of HRMS is on cloud and thus the data management is flexible and can be quickly available in integrated terms such as mobile devices. The instant access to HR data on mobile makes it easier for employees and employers to have an easier track. The unique credentials provided will be the same for mobile applications and the online website.
Data Security
The data of employees such as documents, personal information, bank details which are very important are secured in the HRMS. They assure optimum data security to the employees as the HRMS does use Microsoft Azure platform. Data is very critical even if it starts with the mobile number or the bank details. Thus the HRMS gives utmost priority to secure the formation of their employees.
HR chat bot
HR chatbot is a facility provided by Pocket HRMS, which does hold predefined answers for your usual queries. The login issues, password error, pay slip download or any such kind of information, auto saved in the chat bot. When one tries to fetch them, the AI powered chatbot will solve your requirements. Thereby give you enough time saved, as these are all performed automatically.
Our Integrals
Pocket HRMS does bring enough options of integration. As they linked with the most popular messaging application WhatsApp and smartwatch integration. Employees can receive notification of their leave, approvals and more rights to their smartwatch or directly as a text message to WhatsApp. You may contact, please visit the official page.
How many employees can be linked with Pocket HRMS?
The HRMS is a cloud based application which does give enough space for a smaller organization which does only watch to deal with employee information such as their leaves, approvals, salary slip and similar kind of work for a limited number of members.
Does Pocket HRMS secure our business Data?
The HRMS is mostly used for the employee processing and their data integration, there are no options much provided for business purposes. However the HRMS is powered with a secure platform and the data stored in the HRMS is all secure and safe without heading out in public.
Does Pocket HRMS have different login access?
Yes, the HRMS does bring different access to the employee and the employer, which makes it easier for the employer to fetch their services and update the data in the Pocket HRMS. The employee approval or any kind of correction in the pay slip is only done by Admin who are just a few selected individuals from the HR department.