Here is the complete guide about Permanent Residence Certificate, Check PRC eligibility how to apply, and the documents required to apply for PRC…
Every individual to become a formal citizen of state or country awarded with the Permanent Residence Certificate. Every country has their own guidelines to provide the Residence Certificate to an individual, based on which the individual will be eligible to avail the benefits.
To be domicile of the state or country, it's required to get certificates, which in turn bring an option of benefits that provide Government. Only the individual with the Permanent Residence Certificate allowed to apply for jobs and other necessary profiles in the country.
Even admission in educational institutions will ask for a residential certificate, which ensures that the individual is a domicile of that particular state. In any time of National emergency, The government does ask to prove our identity and PRC is one official document that may checked.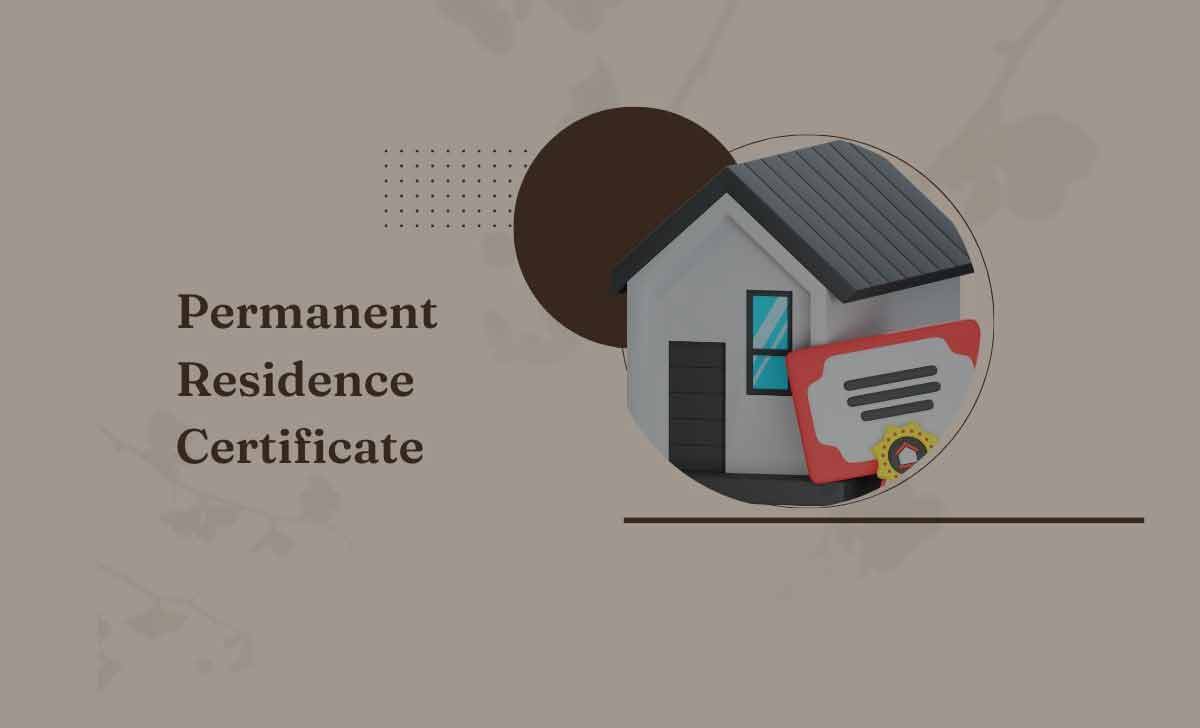 Permanent Residence Certificate
The certificate may quickly said as a proof of permanent residence of an individual in that town, village or state. The state does provide these certificates to their citizens, as a proof of residence and as well to show that this citizen does belong to the mentioned state.
Individual can submit the residence certificate provided by the local authority. This may used during their examination for admission or applying for any government jobs. This may help to be a part of government programs, Also, get the benefits of those schemes one needs to have these certificates.
In many cash benefit schemes, the official will ask for PRC documents to ensure that Government scheme benefits are provided to eligible citizens of state.
Eligibility of Permanent Residence Certificate
Let us go through the list of eligibility criteria which may seen to provide Residence Certificate by Government office to particular state citizen. The certificates may applied by any NRI who will not stay in the state but sure to stay in future.
Any person who is residing in town or village of state for not less than 10 years of duration
Record of right of residential plot owned either by him or their parents to get the certificate
One who married a MAN form that state can apply for Permanent Certificate
Any government employee not residence but staying in state are also eligible
Individual parents or grandparents residing in same area for long duration
Individual parents enjoying benefits of government schemes in that particular state
Documents for Permanent Residence Certificate
An individual if felt eligible to apply for Permanent Residence. They can move ahead to apply with the below given following documents.
Application Form of Permanent Residence Certificate
Ration Card
Aadhar Card
House Tax
Telephone Bill
Electricity Bill
Photo
Passport if available
The documents provided for Residence Certificate must have your full name along with parents name with no spelling mistakes. As well the address of combination must be the same and it should be as per the eligibility criteria.
Purpose of Permanent Residence Certificate
The legal document of permanent residence is an official document which may provide whenever one asks for proof of residence. The below list of actual purposes when the certificate for residency being asked and used.
PRC may submit while taking admission in any education institution
This may used as residential proof while applying for government Job
PRC may used to get the State Hold Ration Card
This may used while casting vote in Elections
To claim benefits from scholarships of state
Permanent Residence Certificate in India
In India the Residence Certificate required for border states. This may not quite often asked in the south India or North Indian states. The certificate due asked during job application by all states, but more often used in every aspect by border states.
Arunachal Pradesh, Assam, Mizoram, Meghalaya, Tripura, Manipur and Jammu & Kashmir are few states, where one should possess a Permanent Residence Certificate for sure. This is their identity to stay in state and use the various services. You may download the PRC form online for reference.
Why is it necessary to have a Permanent Residence Certificate?
As per the government guidelines, the Permanent Residence Certificate is proof of residence of that particular person in that state. In Border States, very frequently the government official does ask to show residence proof. It is seen that only Residence Certificate taken into consideration but not any other proof.
Can I show my Passport in place of Permanent Residence Certificate for my job?
The government jobs do ask for Permanent Residence Certificate which can be anytime obtained from the local municipal corporation office. If you have a passport of India, then this is easy to get Residence Certificate form officially without discomfort.
Will I be given PRC if I stay abroad and my parents are in India?
By the domicile rule, you as an individual eligible to get Permanent Residence Certificate of state where your parents residing. The parents' home nation will automatically be the permanent residence of children, even if they stay abroad.
Do I need to renew my Permanent Residence Certificate every time?
No, it's not required to update or renew the Residence Certificate unless changed address or any other communication details. Individuals have to show the same PRC every time with photocopy or duplicate original for any job or institute admission.
Is a residence certificate the same as a Permanent Residence Certificate?
The Residence certificate provided by the local municipal corporation. This may issued to individual of their locality as a proof of residence and eligible for any job or schemes. The certificate taken as proof of Permanent Residence in the state without including states from border, as they specifically ask for a Permanent Residence Certificate to be issued.