What is a Paystub
The Paystub is a simple document which provides the breakdown of an employee's earnings with Gross Income and Net Income after deductions for a specific pay period.
In a few countries, the portal through which employee can find their salary payment details is called Paystub which is common across the countries and a lot of organizations.
Every organization has their own Paystub portal and has provided each of their employees with their own employee id and password through which they can login to view and download their Pay Stub for any time period they like very easily.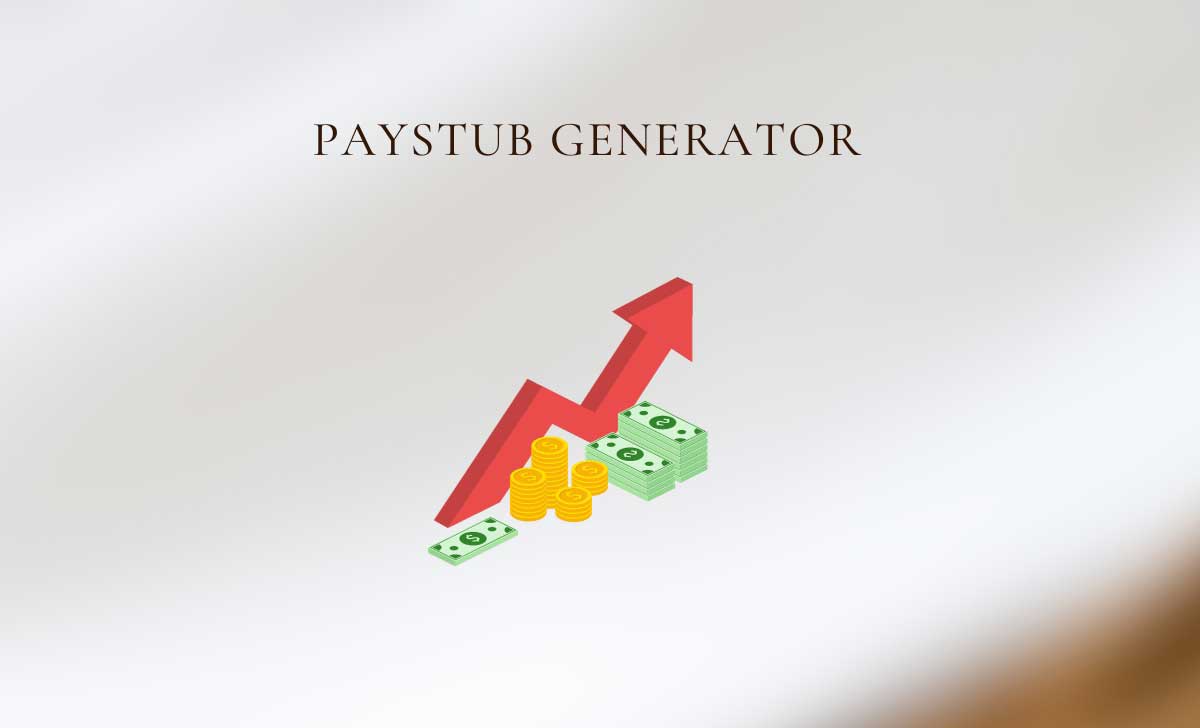 In this article, we will discuss the top websites you can use to generate a Pay Stub and then also discuss how employees can find their organizations Pay Stub portals easily.
PayStub Generator
If you are a company or a person who wants to make a Pay Stub for themselves or their employees, then you can simply use the list of top Pay Stub generator websites that we suggest you use in order to generate a Pay Stub.
PayStubCreator.net – This online pay stub generator offers a simple and easy-to-use interface that allows you to create paystubs in minutes. It offers both free and paid versions with varying levels of features.
OnlinePayStub – You may design personalized pay stubs for your employees using this paystub generator, which offers options for various pay periods and pay types. There is a free trial version and a version with additional features that costs money.
Paycheck Manager – This paystubs generator provides a complete set of payroll management capabilities, such as direct deposit, tax computations, and pay stub creation. There is a free trial period, and depending on how many employees you have, there are premium programmes.
PayStubly – The layout of this pay stub generator is straightforward and user-friendly, and it includes choices for personalizing your paysyub with your business's logo and colors. There is a free trial period, and depending on how many paystubs you need to produce, there are paid options.
How to Find a Paystub Portal for Employees
Below are the quick methods to find your employee Pay Stub portal.
Contact Your HR Department: One of the simplest ways is to contact someone in your HR department and then ask them to share the link to your organization's Paysyub.
Check Your Website or Employee Handbook: Most of the organizations have a section to Paystub login on their website or a guide or link in their employee handbook.
Check Your Email: Whenever you register with an organization, you receive a registration link to different portals and one of them can be Paystub portal that you can find and login.
Free Pay Stub Template Generator?

You can use any of the above listed Pay Stub generators that have the same information required for generating PayStubs for employees.

Should I sign up for a Pay Stub service for employees?

In order to keep your employee payment records in place and for employees to easily and readily access their Pay Stub, you need to sign up for a Paysyub service.

Can I reset my Paystub credentials?

Most of the time, organization's allow passwords to be reset but you can check with your website if it has a reset option for both user id and password if not, then simply reach out to your HR department for help if needed.

Is Paystub similar to Employee HRMS?

Yes, both of them are mostly similar as Paystub is the portal for pay and salary related. Whereas, Employee HRMS has pay and salary included with other services like leaves, personal information and a lot more.

How can I confirm my paystubs?

There are many different ways to verify your paystub through make a phone call to your Employer, by the bank statement. In these ways you can confirm your paystubs

Paystub belongs to which kind of part?

This paystub belongs to a part of a paycheck so it is also called as Paycheck stub.

Is there way to get a payment stub through bank?

Yes, there is a way to get your payment stub through bank. That is, you visit your bank branch and submit a request to bank, and they can get back paystub for your request.