Do check the new complaint process initiated for Kerala State Government employee at SPARK online web portal at spark.gov.in, and check to the status of the result…
SPARK is abbreviated as Service and Payroll Administrative Repository for Kerala which is an integrated personnel, Accounts and payroll information system.
This is a specially designed website for the employees of Kerala government which allows them to get their salaries on time. Each employee who is authorized to access the SPARK website will be given a permanent employee number (PEN) through the site.
This PEN number does fetch the details of employees which will be easy for them to access from anywhere, and employees can get their payroll and other detailed information directly without visiting the office. The accurate and automatic payroll does make the work of government easier, as it disburses the salary once the details have been filled.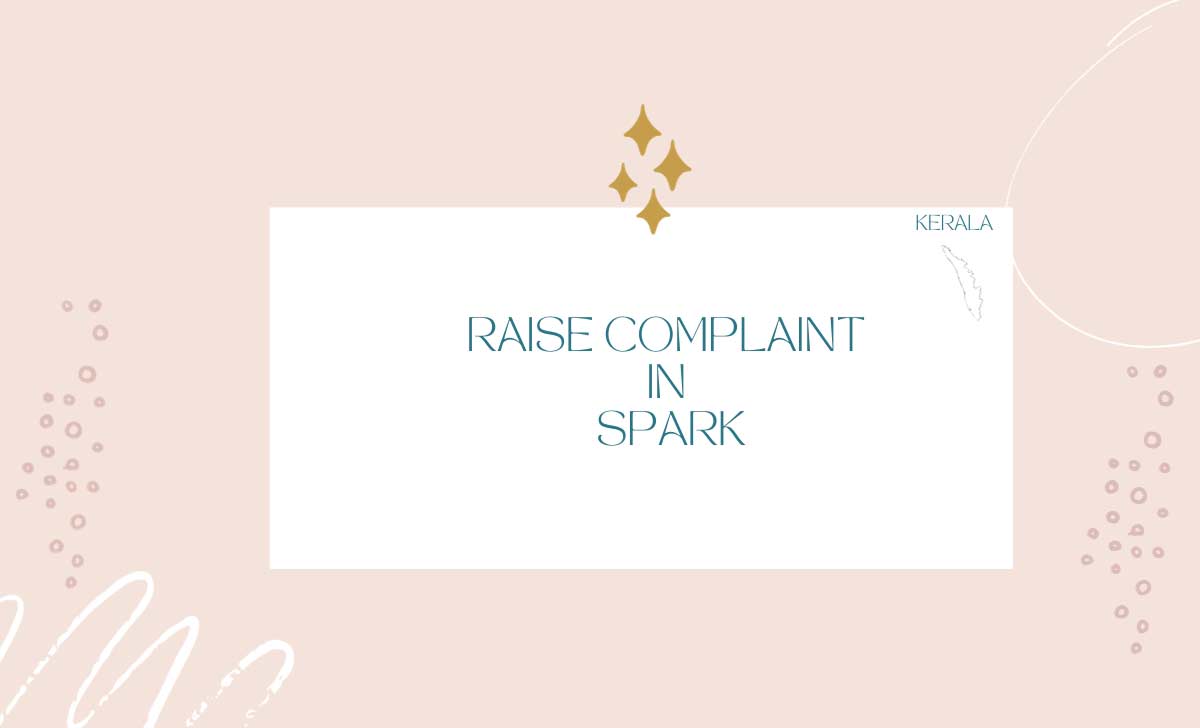 Why to Raise Complaint in SPARK
SPARK is an online website that looks after the employee payment and payroll information, being an automated system to disburse the employee salaries, there are numerous complaints that are created by employees.
Thus, Kerala employees who see their details missing or any error in the salary statement, they can visit the online SPARK website and raise their complaint to reach concern.
A complaint can be raised to correct your name in the salary slip
Any mismatch in days of absent or present can be raised as a concern
Get information about your increments received directly
Update your new mobile number with a Grievance
Not receiving messages to mobile number can be asked through the complaint
Kerala SPARK website is available for its state government employees around the clock, and thus here is the details process that you need to know to get your complaint raised using the SPARK website online.
Submit Grievance in Kerala SPARK Portal
Visit SPARK website at spark.gov.in > Click Login Spark
Click on Submit Complaints / Grievances link under Login

A new page will be launched, to submit your complaints

Enter your PEN number > Date of Birth
Submit your registered mobile number and click on submit button

This will give you access to the SPARK complaints page

Enter your Grievance along with selecting appropriate options
Submit your query and Get the complaint number noted

The complaints raised from the SPARK website will soon be attended by the respective concern team.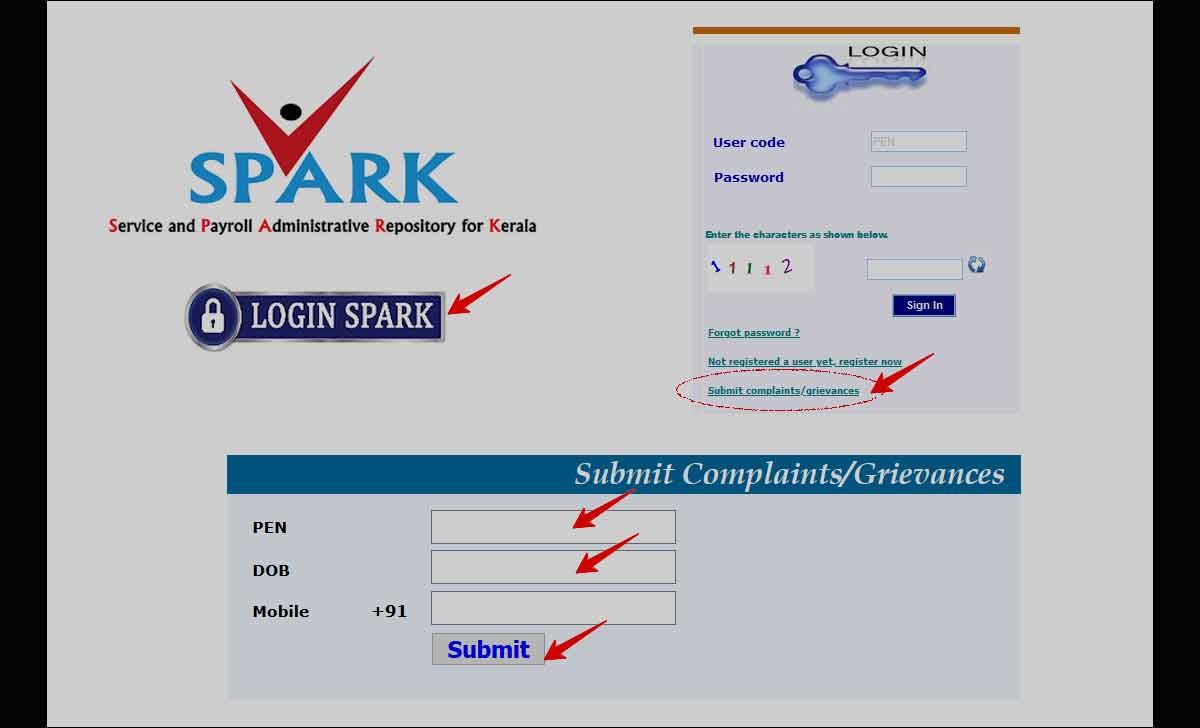 How to Get PEN Number for Kerala Employee
Permanent employee number is unique for each employee which is given by the Kerala government, to have their unique details saved in the SPARK website, thus employees need to get it generated form the DDO officer by providing your employee details.
Visit the Accountants General officer of your respective department
Submit your employee details along with the mobile number
Provide your details as per the employment details registration
The respective DDO officer will create your account in SPARK
Once created, a PEN number will be created for your details
This Permanent Employee Number will be unique for everyone
As well the default password will be shared to access the Login page
This PEN number received form your DDO officer needs to be used to access the Login page on the SPARK website, and this number must be saved as the same will be used to register your information and to fetch.
How soon does Kerala SPARK Complaint is considered?
Kerala state government has a unique team that looks for the SPARK Website and its complaints forum. These details will be checked and updated to the concerned department to correct your details and will be updated on the SPARK website within 24 hours.
What to do if we have two PEN numbers to my account?
In case an employee does receive two PEN numbers to their account. They need to raise a complaint /Grievance to delete one of their PEN numbers.
Employees need to submit their PEN number along with a duplicate number, on which the department will work on to delete the number and let your account have only one unique PEN Number.
How Can I change the mobile number for SPARK Login?
The mobile number can be changed directly from the Login option provided by using your registered mobile number and email address.
The links are directly provided to reset your mobile number which doesn't require any Complaint to be raised. Once a new mobile number is registered, you will receive a confirmation message to your new mobile number.