What is Food Security Card, check the eligibility to apply for FSC. Get the list of state web portals for FSC Search online status…
The Food Security Card is also known as Ration Card provides to the middle-class income group and economically backward group to get the ration at subsidy rates.
The purchase of pulses and other essential commodities of the kitchen may provide at very low cost in the Ration Shops placed by Government at a subsidy rate. It is also proof of the identification of an individual and their family in India. Every Government application or any address proof will ask for a Ration Card as an option to prove your identity.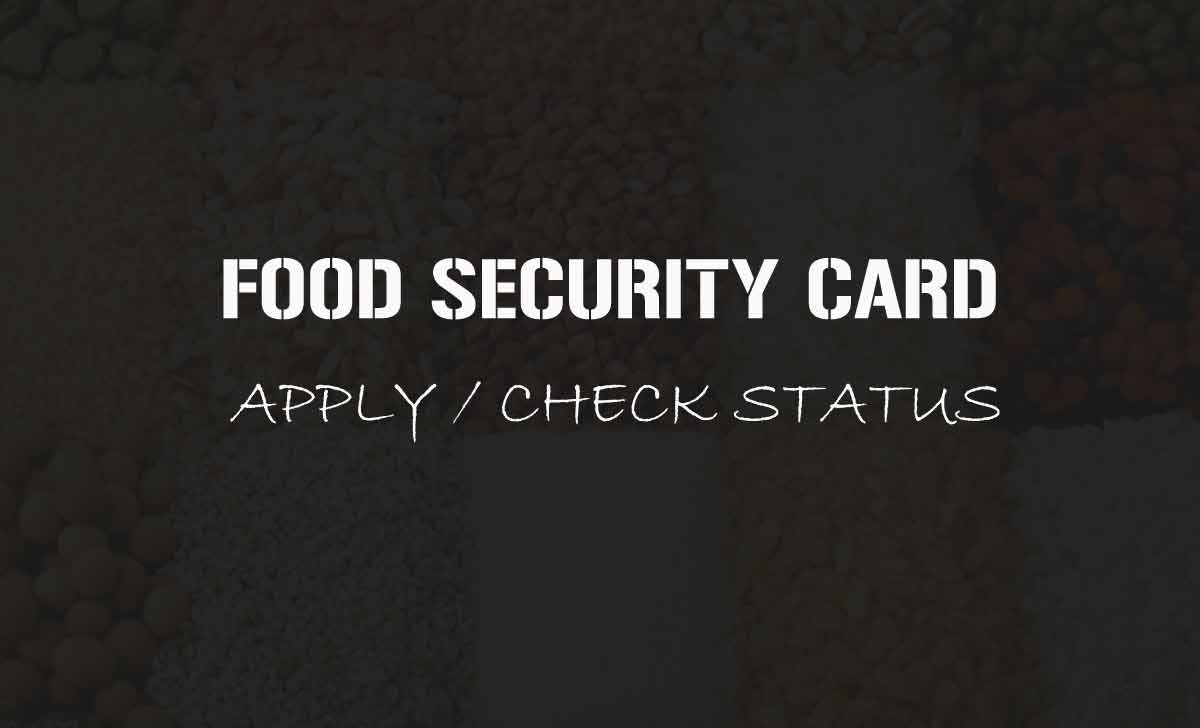 The motive of this card is to provide support to economically backward class people, by which they can have their livelihood without much difficulty. Here 99employee will provide some details about FSC, just check-in
What is Food Security Card?
The FSC is a card provided to poor families to provide their grains at a very cheap rate. The subsidy rate will only cost Rs 2 for the rice. This may a minimum of 20 percent of the amount for other grains from the actual MRP. It's entitled to provide 5 KG rice to each person in the family along with 1Kg of Grains to the family. The Wheat or other commodities may bring as per the need from Ration shops.
Eligibility of Food Security Card
As a citizen of India, there are few requirements that must check by an individual to get the FSC and to avail benefits.
Applicant must be an resident of that state
They should have their name any in ration card of their family
Applicant must be from economically or poor weaker section
Newly married couple can apply for new family FSC
Any expired or lost card, may apply by family with details
Documents for Food Security Card
If you're going to apply for new FSC, then you must ensure, you have got the below-listed documents.
Residential Proof Copy as electricity bill or Aadhar card
Family Photo with all in passport size frame
Aadhar card of each family member
Relationship details with Head of the family
How to Apply Telangana Food Security Card
If you have seen the eligibility of Telangana Food Security Card, then you can move ahead to apply it online. Here is the detailed guide to help you with the application of a FSC.
Visit the MeeSeva Portal of Telangana state to search for FSC
Now click on Other Links and search for application forms form drop down menu
Here tap on Civil Supplies and then click on Application for FSC
The new applications will load, here fill your details as per government records
Once everything filed, you need to add your family members with Aadhar number
Make sure every details are correct and no mistakes in spellings
Once Application filled, upload the list of documents asked in form
That's it, Visit the nearest MeeSeva centre. Submit your new Telangana Food Security Card application form with your attached list of documents to process further.
How to Search Food Security Card Telangana
If you're a citizen of Telangana state, then here is the process. You need to follow to get details about your Telangana FSC.
Visit TS Food Security Card website of Telangana State using epds.telangana.gov.in
Click on FSC search tab and let the page load on your screen
Fill reference number, Ration card number and district
Click on Search button and wait for details to loadd on screen
That's it, The details of your FSC with your card number displayed once verifying your provided details. Ration card details listed as per the details available in the site.
In how many days Food Security Card issued?

If you applied for new Food Security Card, then the official time is 21 days to allocate if details are proper. Else the time for Food Security Card may issued for new family will exceed more than one or 2 months. It is all based on the correction of data.

Can I submit a Food Security Card Application form?

The Food Security Card Appreciation processing only authorized at MeeSeva center and other official centers organized by Government of Telangana. This applicant must locate at nearest e Seva Center to submit application form and provide the listed documents for processing.

Can I change my Food Security Card Type?

No, the Food Security Card card is given to an individual family by looking at their income proof. Once a card issued, it can't change in the future. But an Antyodaya Anna Yojana card may reduce to the AFSC or FSC. This may done if the applicant found strong enough and doesn't require the food grains at a subsidy rate.

Can I download my Food Security Card online?

Yes, applicants can move to Food Security Card online website. Click on FSC search to locate their card with the details. Once they fetch the Food Security Card details, they can print the paper out. This may used as proof of your identity in the Ration shops to get the food grains.

Is the process for Food Security Card Search Same in India?

No, the official website of the Food Security Card is different in all over India. Every state has got its own different Food Security Card website through which they provide support for economically backward family. The process and limitation on the subsidy of grains does differ, as each state has different rates with different provinces in grains for their daily ration.
1. National Food Security Act – https://nfsa.gov.in/
2. Delhi FSC – https://nfs.delhigovt.nic.in/
3. Punjab Smart Ration Card – http://foodsuppb.gov.in/?q=node/134
4. Odisha Food Supply – http://www.foododisha.in/
5. Maharashtra Food – http://mahafood.gov.in/website/english/home.aspx
6. Haryana Food – https://haryanafood.gov.in/
7. Madhya Pradesh Ration – https://rationmitra.nic.in/
8. West Bengal Food Supplies – https://food.wb.gov.in/
9. MP State Food Security – http://nfsa.samagra.gov.in
10. Rajasthan – https://food.raj.nic.in/
11. Bihar EPDS – http://epds.bihar.gov.in/
12. Gujarat Ration card – https://dcs-dof.gujarat.gov.in
13. Jammu Kashmir Food – http://jkfcsca.gov.in/
14. Assam Ration Card – https://fcsca.assam.gov.in/portlets/ration-card
15. UP Ration card – https://fcs.up.gov.in/FoodPortal-en.aspx
16. PDS Kerala – https://civilsupplieskerala.gov.in/

Can I Get Ration from a Ration Shop with an Aadhar Number?

Yes, it is not mandatory to have your Food Security Card to get the ration. You can provide an Aadhar number to fetch your Food Security Card details. Once fetch you may ask to provide a fingerprint to get your Ration.