Find contact toll free number and mail id and address of EHS AP grievance cell available for Andhra Pradesh state government employees to lodge complaints and status through dedicated toll free customer care…
The Andhra Pradesh State government has brought the employee health scheme through an official website, that allows them directly to report and record their grievances, and every government employee who is eligible for a health scheme can directly use these websites and record their grievance up to any extent.
The website does manage multiple customer service agents who will be on work to provide a sudden resolution to the employees, where employees who have their accounts, can manage to get their user ID and other details which will make it easier to use their EHS account anytime.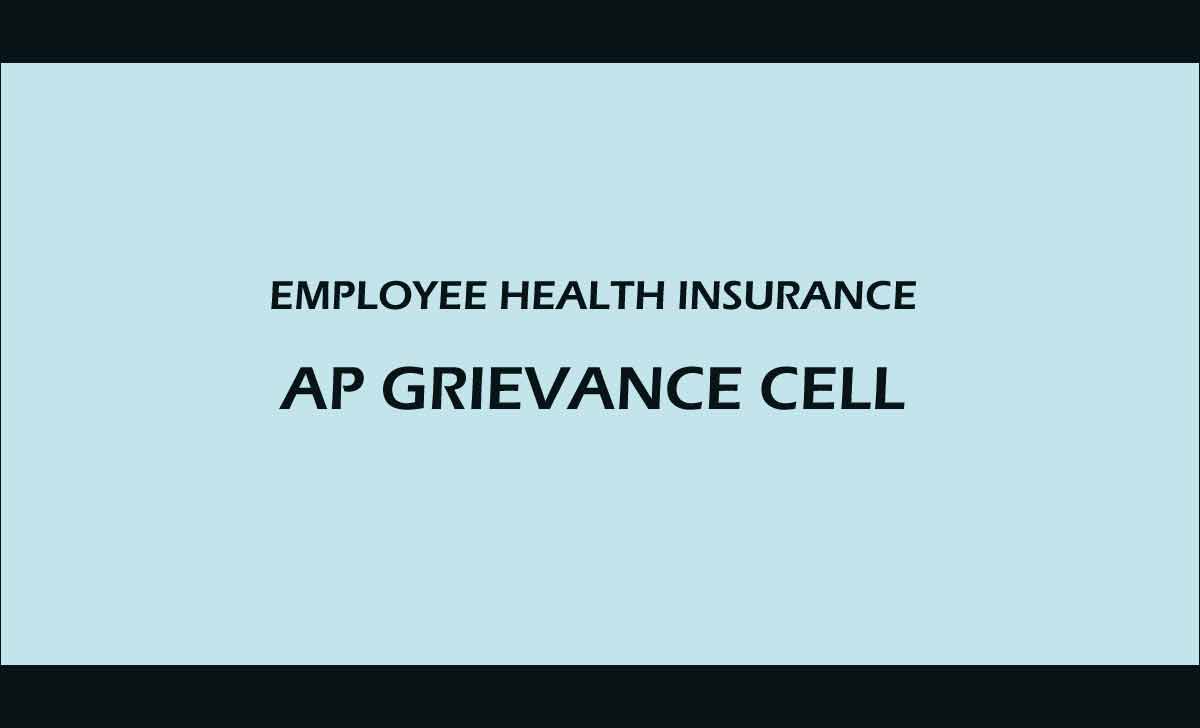 It won't let you stop using the account and does ensure you to give prompt pay for any kind of grievances. Here is the list of options that an employee can use anytime through using Andhra Pradesh Employee Health Scheme Portal or EHS AP Grievance login or through customer care grievance at the below details.
Get to know your User ID for your EHS account anytime
Know your forgotten password and get access to your EHS account
Issue a complaint directly, which can be answered within 24 hours
Records grievances about any missing details or wrong information in account
Get instant support form EHS portal using the 104 dial number from your mobile
EHS AP Grievance Details
Particulars
Address
Phone Number
Email ID
Dr. YSR Aarogyasri Health Care Trust
Government of Andhra Pradesh
Door No. – 241,MGM Capital Building,
Near NRI Junction,Beside Little Village Restaurant,
Chinnakakani, Mangalagiri,
Guntur (DT), Pin-522508
0863 – 222802, 2259861
Call 104 for any information on the schemes of the trust
—
Greivances of Dr. YSR Aarogysri Aaragya Raksha
—
8333817407
8333817420
8333817424
8333817423
7901092787
0863 2259861 (Ext:326)
(Only Office Timings)
ap_greivance @ ysraarogyasri.ap.gov.in
For Health Cad Issues and Greivances under EHS and WJHS
—
18004251818

0863 2259861 (Ext:327)
ap_ehf @ ysraarogyasri.ap.gov.in
For Medical Reimbursement Status and Issues
—
8333817363
0863 2259861 (Ext:329)
ap_mr @ ysraarogyasri.ap.gov.in
CEO Peshi
—
0863 – 2259861
Extn – 302
—
It is advised to contact any of the above number during the working hours for immediate response on any grievance related to AP EHS scheme.
Did AP EHS customer care works 24/7?
All the customer care services for AP EHS mentioned will answer or work during the office working hours only.
Where to get EHS schemes under AP Health scheme?
You may call 104 for any information on the schemes of Dr.YSR Aarogyasri Health Care Trust
Can we contact directly AP EHS CEO or authority?
Employees or Pensioners under the scheme can directly contact any officer of Dr.YSR Aarogyasri Health Care Trust EHS office during the office hours to resolve your grievance if not resolve in time.