Tripura Government employee can check the latest helpdesk details for grievance through Whatapp, Email, and direct contact, Do check the new number to lodge grievance on first and high level related to Pension or GPF issues…
Pension and General Provident Fund are some basic services that were provided to the employees of the Tripura government, and they have been a key for the future of employees, as the huge amount saved will always bring good days after their retirement.
Thus it was always needed to keep a check on the Tripura Pension and GPF account to make sure you have all your details correct, and the Tripura Government has brought the Grievance cell which is available during business hours to support the employees who are working or got retired., and they do help them to get their Grievances resolved as soon as possible and assure them of their savings.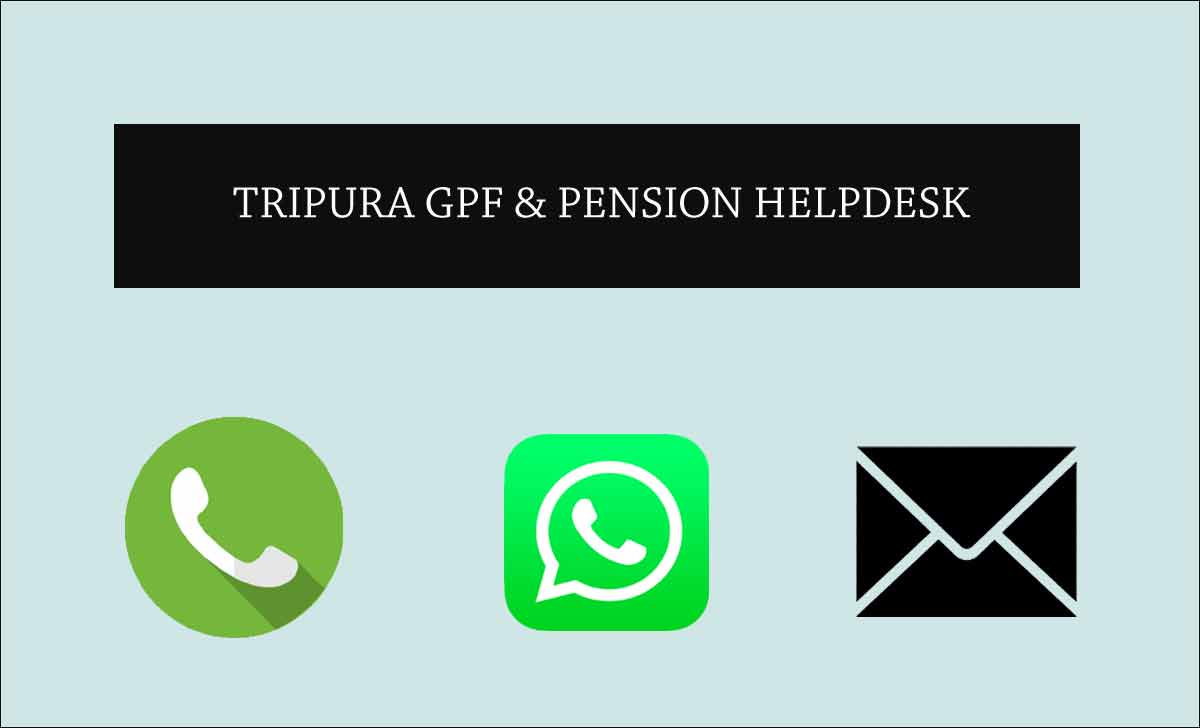 Requirements for to Lodge Grievance
Here are some basic details that one needs to provide while raising a grievance for Pension or GPF over the call or through email address, and without these details, the department will not be able to resolve or address your query.
Application Reference Number
General Provident Account Number
Pension Number
Employee Name and Department Code
Mobile Number
How to contact Tripura Grievances
If you are currently working under the department of Tripura Government or have retired then you can use these processes to lodge your grievance to any issue, and there are many ways that can be used to contact the Tripura Government departments by using their number or through the email address as mentioned below
Tripura Grievance Helpdesk
Particulars
Helpdesk
Grievance WhatsApp number
7085085500
Help Desk Number
0381 2350001
7085063310
High-Level Grievances
7085059617
Email grievance ID
grievances.tri.ac@cag.gov.in
The above contact details through number or email will be responded to by the grievances department and will ensure you to call back within 24 hours of time.
Frequently Asked Questions
Can I lodge a complaint for missing balance in Tripura GPF Account?
Yes, the Tripura Government has brought these Grievance cells to get the issues resolved online. The issues related to the missing balance or late update of balance can be lodged, so that department will investigate your account and try to address them as early as possible.
Does Pension and GPF can use the same Grievance Number?
Yes, the Grievance department for the Pension and General Provident Fund under Tripura Government is similar, and they can use the same number to lodge issues related to any of these services and get them resolved.
What if I forgot my GPF Account Number in complaint?
There are no worries if you don't remember your Tripura GPF account number as the employee ID and Department code will fetch your details if you have linked your mobile number with the GPF account, and else you can check your salary slip to get the GPF account number which will be printed at the top.