A Term Insurance calculator helps you find out the premium amount that is to be paid for a plan chosen, By using this calculator, one will have a fair chance to opt for relevant Term Insurance from different companies providing this policy. Securing your family with a Term Plan when you're not around by investing the said some of premium which has been calculated during term plan.
Term Insurance Calculator
Benefits
If you're about to find a proper Term plan for your investment, then the Term Insurance Calculator is the one, which you must be checking. These are some benefits that a policyholder is going to have by timely using a calculator.
Time Saving Technique: Using the insurance calculator one would actually get their time saved. You just need to submit the asked details in the columns and thus the calculator will result in a list of plans suitable as per your investments.
Various Plans: comparison of different plans provided by numerous insurance companies will become easy using the calculator.
Cost Effective: using this premium calculator, one can choose to opt the said amount as his premium and choose and choose to invest in Term Insurance as they prefer, and this makes the budget of policy holders undisturbed.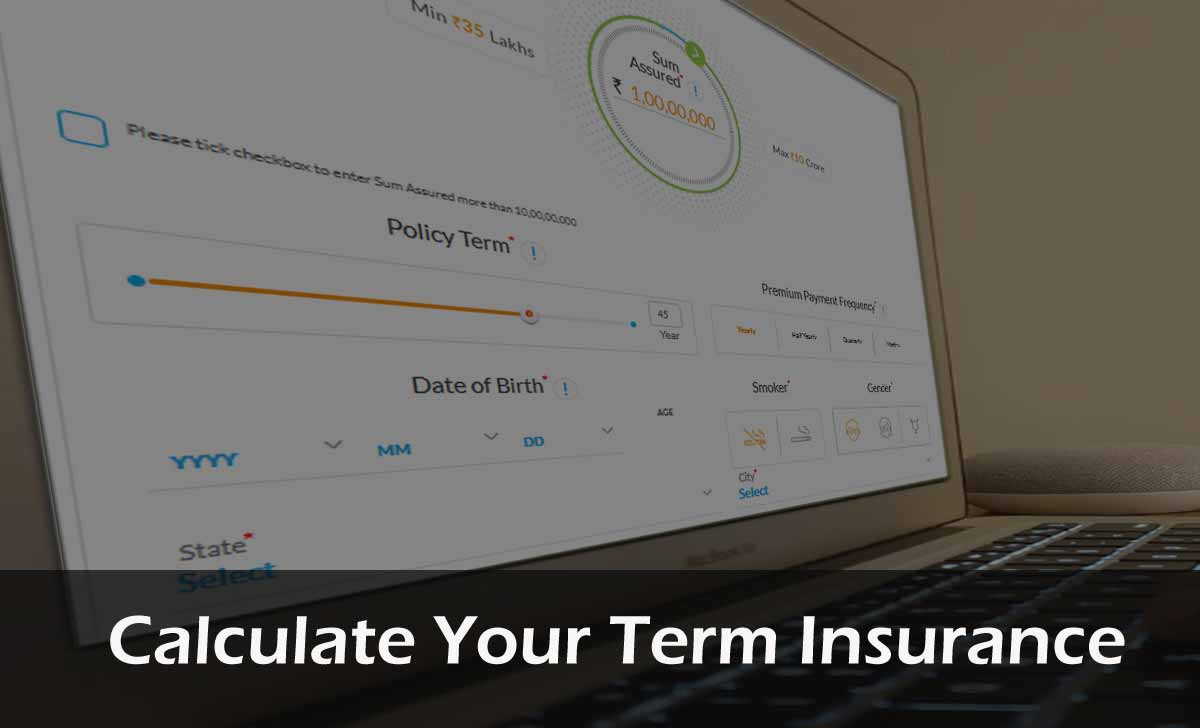 How to Use a Term Insurance Calculator
If you're using a Term insurance premium calculator for the first time, then here are some details that you need to be ready with and submit as shown in the below process.
First fill your Name, Address, gender, Date of Birth, Marital Status, Annual Income, Children's if Any and habits of smoking & drinking.
Next enter the amount that you're willing to be assured of and the term of policy to be held.
Select the way of receiving money to your family in case of your Demise which is involved in Term Insurance steps
Now click on search and then wait to get results according to your field entries. From the listed Term Insurance plans one can select the appropriate best plan and proceed for filling actual paperwork.
Term Insurance Premium Calculator
Once you get the details about the plan that is suitable for you from your provided entries, then you choose to find out the premium using below given details, and this detail needs to be ready to get the premium as quarterly, half yearly or yearly.
Applicant Name
Age
Gender
Premium Frequency
Plan Name
Sum Assured
Tenure
Date of Birth and Rider
Once all these details are filled, the details will be calculated and a premium amount for selected inverted or lump-sum will be shown for the selected interval, so why can't you getting late, just try to submit you details and get a quotation for your best term plan.