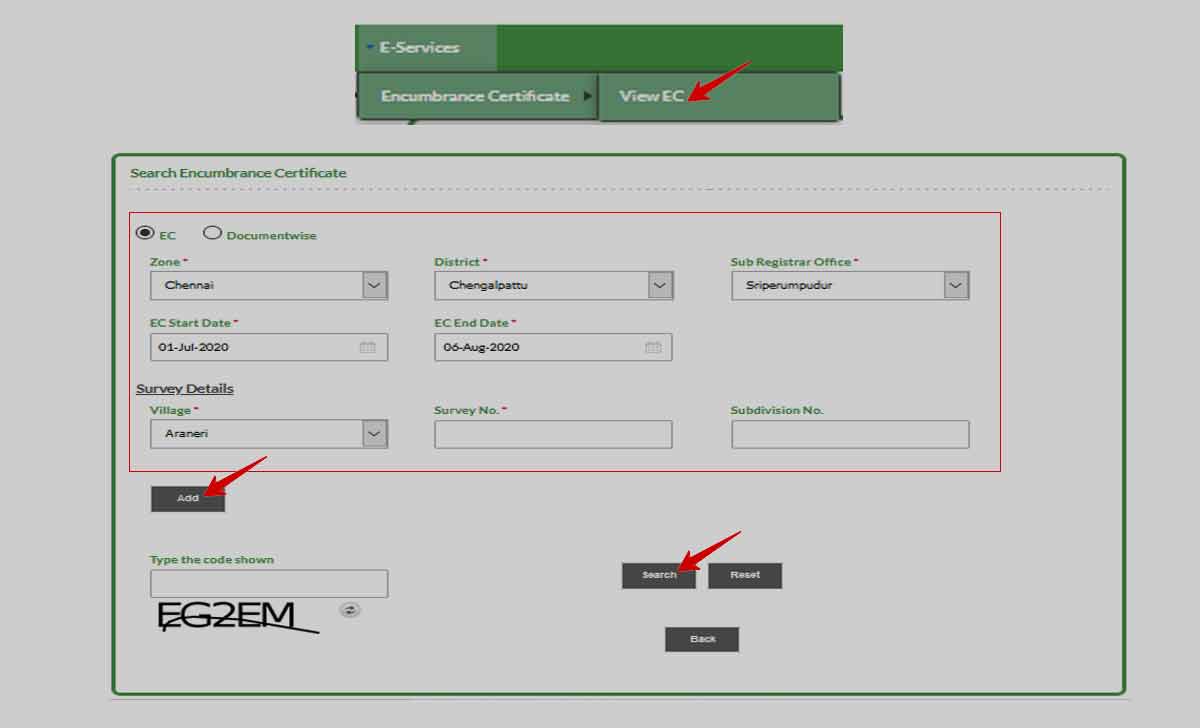 Get a print or view Encumbrance Certificate (EC) online from Tamilnadu Government against your property, Check your property details with online EC as per the new process mentioned…
The Encumbrance Certificate is an important part of a property, which gives detailed information on the current property from history, and this EC for a property is provided by the sub-register office which has been registered.
In past days, citizens have been reached to the sub-register office and get their EC requested to print, and this might have taken days to get the EC for a property, but the online Encumbrance Certificate option by the Tamilnadu Government has helped the citizens to get it in quick time.
This also helps the citizens to check if the property is free from legal or monetary liability, such that you can proceed to buy the property in the state.
To get your Encumbrance Certificate online from the official portal from the Tamilnadu government, you can use this online process, and Make sure you have your property details with you while trying to get the Encumbrance Certificate online.
Download Tamilnadu Encumbrance Certificate Online with out Login
Visit TN Registration Department weblink tnreginet.gov.in to open the home page
Select the English Language at the top-right if required
Hover to E-Services from top menu
Go to Encumbrance Certificate > Tap on View EC
Select EC to view your Encumbrance Certificate
Select Zone > District > Sub Registrar Office
Provide EC Start Date > EC End Date
Select Village (Area)
Enter Survey Number > Subdivision Number
Click Add > Type the display security code shown
Click on the Search button and wait for the results to display
That's it, the Encumbrance Certificate for your provided property details will be displayed on the screen.
Select the option and get the EC downloaded for your future reference.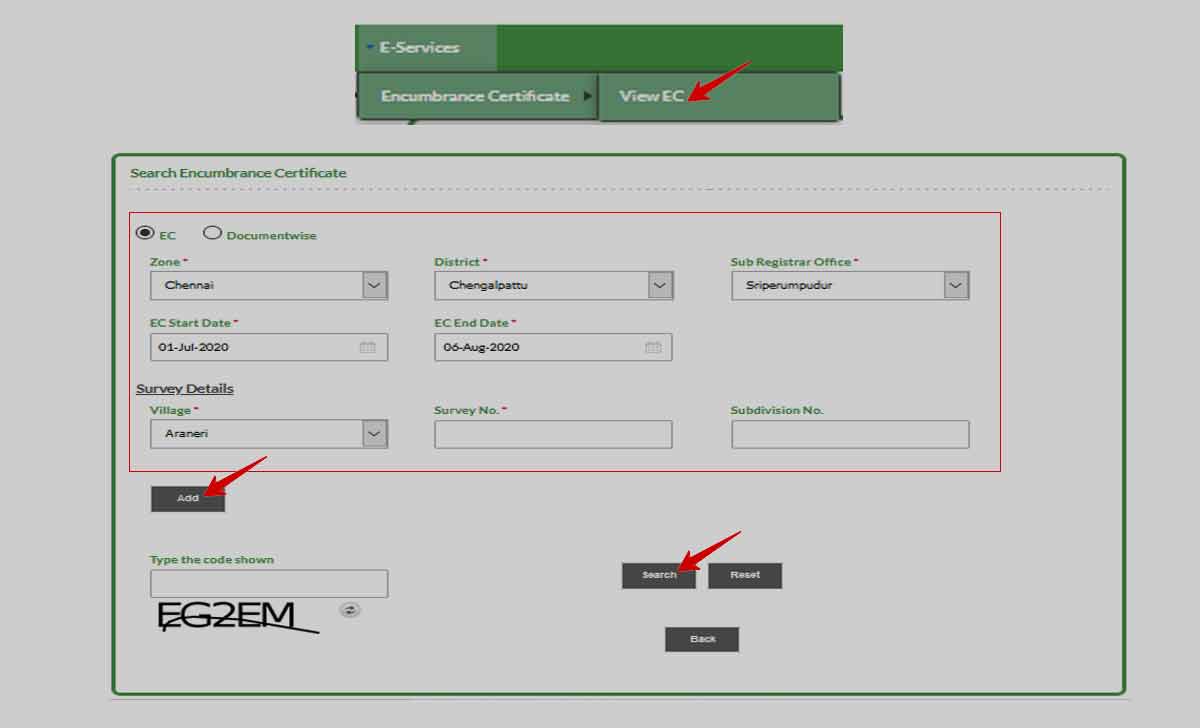 Can i Get any time Tamilnadu State Property EC in Online?
In many areas the online EC is available from 01.01.1975, but in some areas it is available from 1983, 2007 etc, so check the date of EC availability if getting an error when downloading.
Should I Pay for an Encumbrance Certificate in Tamilnadu?
No, as the EC is now being provided from the online service, citizens should not pay any amount for this certificate, so just use the online download process and get the Encumbrance Certificate downloaded from the Tamilnadu Government website.
Can I take an Encumbrance Certificate Offline in Tamilnadu?
Yes, the owner can visit the sub-register office in which their property falls and request them to print your property Encumbrance Certificate by filling an offline form.
Is there any charges for EC in Tamilnadu?
For Offline, an amount of Minimal charges will be taken by the respective representative and they will work on to get your Encumbrance Certificate form's very first owner title, and this will usually take 1 day, as offline EC will have the sub-registrar stamp as authentication.