Let's check Golden VISA UAE details and conditions for Specialized talents, Investors, Students and for Entrepreneurs. Also find who UAE Golden VISA applicability for 5 /10 years…
United Arab Emirates is a combination of 7 emirates which are collaborating to form a group for business and trade. In the recent 2019 amendment, a bid made to attract new foreign residents from different parts of the world to live, work and study in the United Arab Emirates.
There will not be any recruitment of National sponsors and the individual will have full ownership of their business. There are multiple benefits which are being provided to an individual who are eligible for UAE Golden Visa. In particular after pandemic situation, the decisions brought to bring more revenue from business without actually applying tax on their earnings.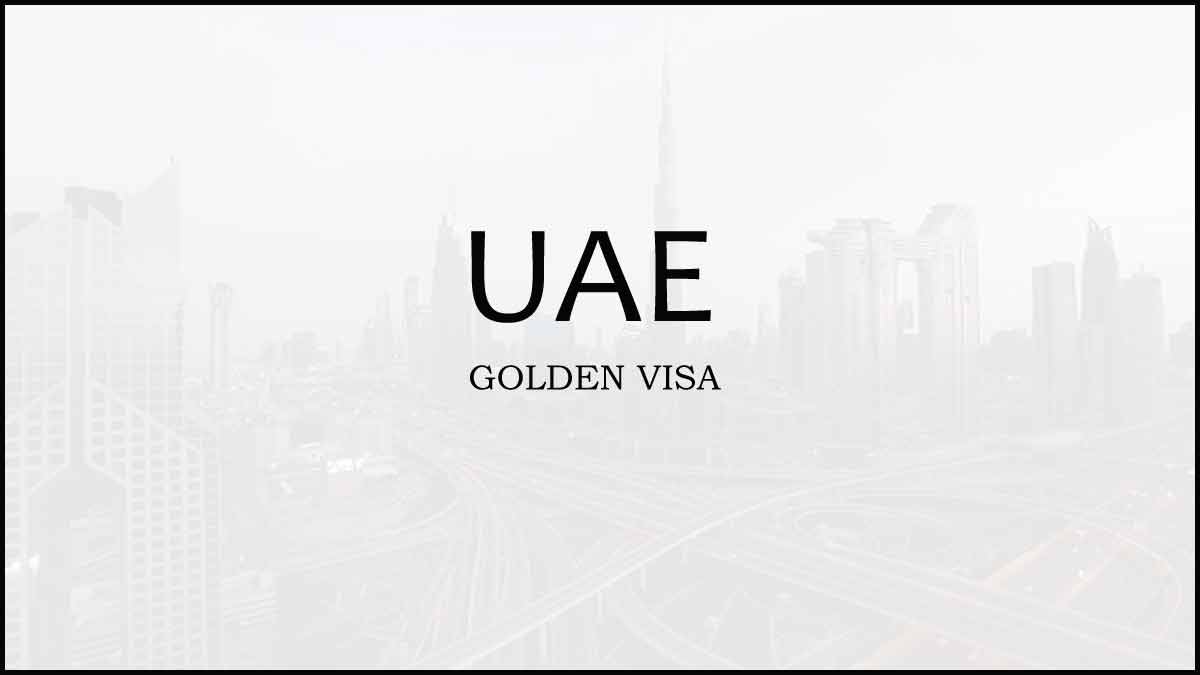 What is Golden Visa
The Golden Visa refers to a membership of an individual in the United Arab Emirates, for more than 5 years or 10 years. These long term residency will be provided to the individuals who are either investors, entrepreneurs, people with talents such as researchers, medical professionals, popular actors and dominant persons who make regular impact in their country's development.
The main Motto of the United Arab Emirates Golden Visa is to bring security for an individual in future, as the UAE government will enhance their support and make it clear for the investors, expatriates and essentials to make the United Arab Emirates as their Home, as well an extra source of their business.
UAE Golden Visa Benefits
The United Arab Emirates always make their way for better investment and to attract individuals from all over the world. Here are some benefits which individuals do get when they get UAE Golden Visa.
No income tax on their income earned inside the country.
Freedom of Business activities which adds values to the Dubai.
Get an equal right to invest and work.
Being a part in the Health Services and Insurance.
Right to Driving License.
Get equal rights to families in UAE.
Golden Visa UAE for 10 Years for Investors
An individual allowed to get UAE Golden Visa for 10 Years, if they fall under categories and make themselves eligible.
An investor to make at least 10 million AED in public investments.
Investment fund inside the country of ranging to AED 10 million or establishing an company in UAE with capital of not less than AED 10 million.
Having an partnership in an existing or new company with an capital of 10 million AED.
Conditions for Investors
Let us go through the conditions, which applied on eligibility criteria of an individual to become an UAE Gold Visa.
The amount invest in United Arab Emirates should not loaned.
Investment made, retained within 3 years of term.
An financial solvency up to AED 10 million should be available.
Golden Visa extended to business partner on having met above eligibility.
The visa allows to include spouse, children and one director or advisor.
Visa for 10 Years for Specialized Talents
The United Arab Emirates have moved ahead to encourage the scientists, researchers and specialized talents individuals to get UAE Golden Visa from UAE Government.
Every individual holding the position of doctor, scientist, investors or any work relates to art & culture can extend their eligibility for Visa, which also be extends to spouses and children. Below are the conditions for Golden Visa, for the said category people.
Scientist holding Mohammed Bin Rashid Medal for Scientific excellence or accredited by Emirates scientist council.
Individuals accredited by the Ministry of Culture and Youth with their Art & Culture profession.
Individual having an patent which address value to UAEs economy and approved by ministry of economy.
Holding a position in leading recognized company or having an high academic position or achievements.
Doctors or Specialists having degree from top 500 universities in world.
Ph.D. degree with having an 10 years of professional experience in their particular profession.
Any specialist having specialization wise areas are most priority to UAE.
Visa for 5 Years for Investors
Let's us look at the eligibility that an individual gets to have the UAE Golden Visa for 5 years in their investment category. Investors having these categories will be provided with a short term UAE Visa.
An investment of 5 million AED made in country.
Any amount invest in real estates must loaned.
Properties retained within 3 years as least period.
Visa for 5 years for Entrepreneurs
The Visa for 5 years will be provided to the entrepreneurs who meet the following said eligibility conditions.
An entrepreneurs who his having an existing investment in UAE with AED 5 million.
Having an accredited business incubator in the country with proper approvals.
Entrepreneur allowed for multi entry visa of 6 months which can be renewable.
These Visa includes spouse, children and three executives along with a partner.
Visa for 5 years for Students
Students who have good academics and want to pursue their higher education in any school or university of UAE will be provided with a UAE Visa.
Students with minimum grade of 95 percent in their deductions.
University student outside or within country having a distinction GPA with average of 3.75.
UAE Golden Visa for students will include their family as well.
For complete information: please visit the info page.
What happens if my investment loss within the UAE golden Visa period?

As per the rules and regulations of the United Arab Emirates, an individual must be investing the said amount of 5 Million AED or 10 million AED. In any case if this amount is loaned or lost in the investment, then the individual will be losing the UAE Visa.

Do film personalities have to invest to get UAE golden Visa?

The United Arab Emirates is seen to be providing the Golden Visa to the Top film personalities from every country, by looking at their past investment and development in UAE. Film personalities do not need to invest as like investors to get the UAE Visa.

Does the UAE Golden Visa provide ownership in property?

As per the criteria of Visa, an individual will get 100 percent ownership of their business which will be income tax free and they will hold full authority in terms of their properties in UAE.