Planet fitness membership provides you royalty for fitness and it is a fitness club franchisee with around 2400 clubs. It is mainly based in the US, Mexico, Australia, Dominican Republic, Canada, and Panama.
There are different types of membership available at this club like Black Card, Classic, No Commitment, etc. Taking membership in the Planet Fitness club is easy, but sometimes people find it difficult to cancel a planet fitness membership because you cannot cancel the membership online or by phone, which may not allowed at the time.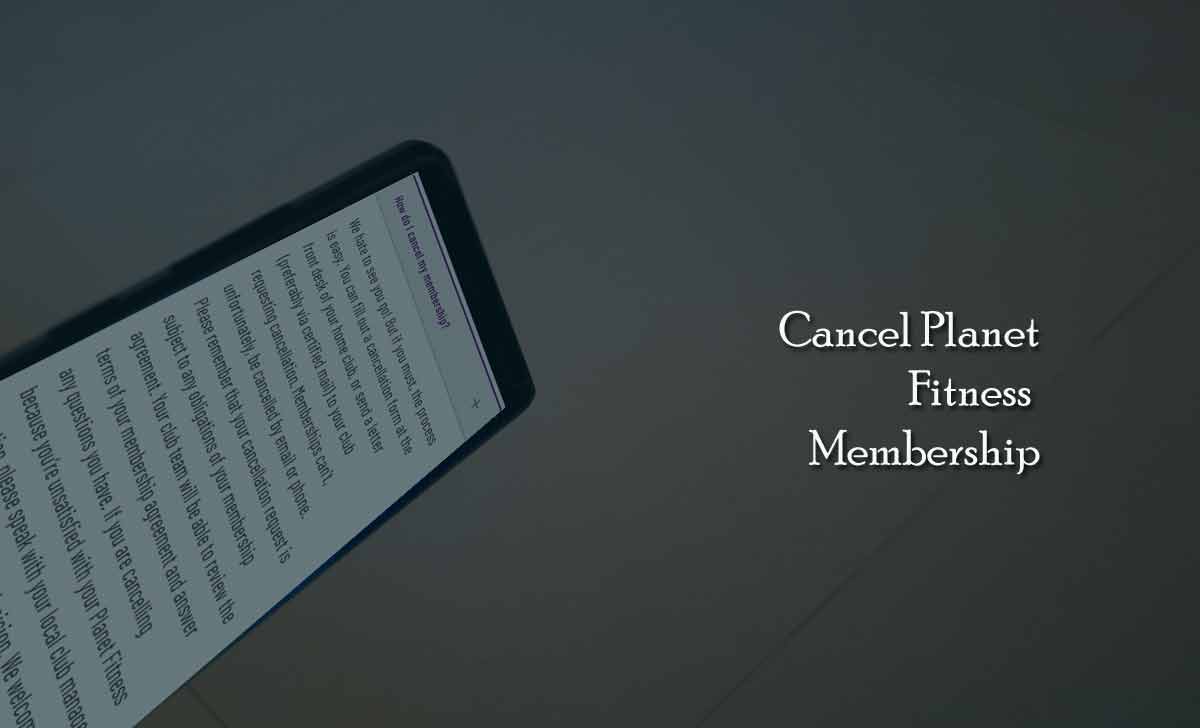 How to Cancel Planet Fitness Membership
Planet Fitness Club has not embraced modern ways. There are only two ways to cancel planet fitness membership. So, do check the following
By Sending a Letter
You have to write a letter and address it to your home Planet Fitness Club. In the letter, you have to specify many things like –

Planet ID Membership Number
Phone Number
Your Address
Intention to cancel your membership

Send the letter via certified and registered mail only. Do not forget to follow up with the club as it will make the process of cancellation quick.
By Visiting in Person
This is one of the easiest way to cancel the membership.
Go to your home club's front desk
fill out a cancellation form available with them
Submit your cancellation request
The authority will process and cancel the membership after verification
Send you the details on your contact details
Also Read: Track My Fitness Activity Daily
How to Pause Planet Fitness Membership
A commendable facility given by the Planet Fitness Club is that you can put the membership of the Planet club on hold if you want to step away from the membership temporarily. But the rules for the same vary from club to club. So to get a better idea, go to the location where you have a membership and ask the customer service representative.
Also Read>>> Google Fit to Track Fitness Activity
How to Downgrade Your Planet Fitness Membership
You can downgrade the membership of the planet fitness club, but you have to do it in person. Go to your club and speak to the front desk executive and he/she will direct you to do so. However, if you want to upgrade the membership, you can do it online with the help of the Planet Fitness Keytag number.
For more details: Please visit planetfitness.com/about-planet-fitness/customer-service/membership-faqs
How to Transfer Planet Fitness Membership instead of Cancel?
To avoid cancel planet fitness membership, the customer can have a chance to transfer the membership to new location in the same club.
The transfer application is available in online through the link transfer.planetfitness.com, but has to follow some guidelines like no dues, and must be 90days in subscription at one location. The customer must be in monthly subscription only. No Annual payments are transferred to other location in Planet Fitness Membership. So be aware of all the regulations and move on further.